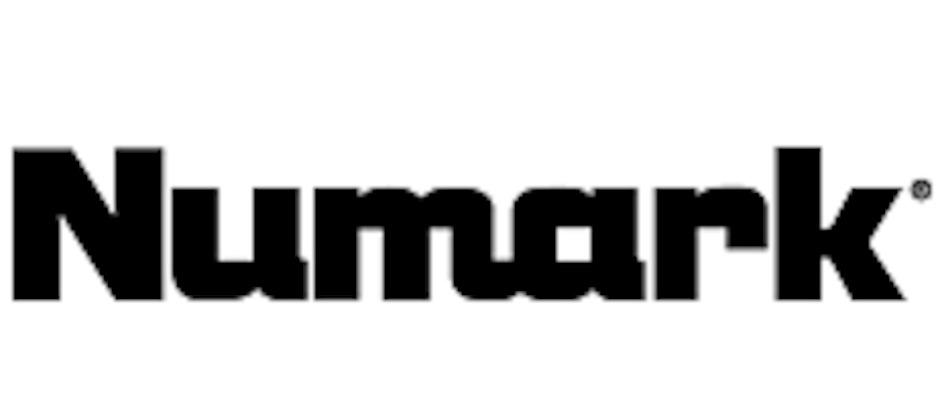 Controllers
Article number 4870054
Numark Mixstream Pro Go Controller
Battery-Powered Standalone Streaming DJ Controller with Amazon Music
Numark Mixstream Pro Go Controller
GOOD VIBES TO GO!
From bedroom to beach and from livestreaming studio to patio party, the Mixstream Pro Go is always ready for action, wherever your vibe-quest takes you. With its built-in rechargeable battery, on-board speakers, Wi-Fi, USB/SD card slots, professional DJ performance essentials, and wireless lighting control, the Mixstream Pro Go is the world's first 100% wireless standalone DJ controller. No longer are you confined to your studio or bedroom, now you can share your mixing skills virtually anywhere. No wires, computers, or existing music library required!
INSTANTLY ACCESS ANY SONG REQUEST
Play any track, from any genre, at any time! The Mixstream Pro Go integrates with Amazon Music Unlimited and other popular streaming services, giving you endless access to over 100 million tracks across all genres. With this unprecedented musical access, you no longer need an established music library to pull up and rock a party or gig. The built-in Wi-Fi and lightning-fast on-board song analysis lets you practice, perform and enjoy music for hours on end.
BUILT-IN SPEAKERS FOR PARTY TIME…ANY TIME
The high-quality, built-in speakers of the Mixstream Pro Go make it truly standalone and ready for action, right out of the box. These volume adjustable, custom-tuned drivers produce rich, full sound and are the perfect solution for mixing your music on the go. For active DJs, the built-in speakers are the ultimate, convenient option for practicing, livestreaming, video content creation, and personal monitoring when connected to a larger sound system.
TURN YOUR SMART HOME INTO A PARTY PALACE
The Mixstream Pro Go connects wirelessly to Phillips Hue and Nanoleaf smart home lighting, making it easy to add dynamic visuals to your next party or backyard mix session. Using the built-in Engine Lighting embedded control, connecting to a Philips Hue lighting hub or Nanoleaf system only takes a few taps. Once connected, your indoor and outdoor smart lighting will instantly respond and dance perfectly in time to the rhythm of your music.
Dynamic on-screen lighting controls let you set the visual vibe for any music genre with options for custom color selection, chase pattern, strobing, and more! The lights even respond to the movements of the crossfader, volume controls, and scratching for an amazing, immersive audio/visual experience!
POWERFUL PRO DJ LIGHTING INTEGRATION AND CONTROL
For advanced lighting options and features, professional DJs can pre-analyze their music library with SoundSwitch desktop software, export their library to a USB drive, SD card, or to their Dropbox cloud, and have full control of DMX lighting using the touchscreen of the Mixstream Pro Go. This functionality makes it simple to provide a professional lighting experience at events and gigs without the need to bring along a laptop or DMX controller.
LAPTOP-FREE PERFORMANCES ON THE GO
The Mixstream Pro Go features 2 USB inputs and 1 SD card slot for optimum versatility when it comes to music selection and library curation. Quickly prep playlists from Serato, rekordbox, and iTunes using the Engine DJ desktop software, export to a USB drive or SD card, insert the drive in the Mixstream Pro Go, and then perform your entire show in standalone mode. This frees up your laptop to be a dedicated broadcasting device for your next livestreaming session!
MULTIPLE DJ PERFORMANCE OPTIONS
In addition to being able to DJ in Standalone Mode with Engine DJ OS, the Mixstream Pro Go's Computer Mode allows you to use the device as a DJ software controller for Serato DJ (in an upcoming release) and Virtual DJ (Serato DJ Lite is supported for free, a paid license is required for Serato DJ Pro and Virtual DJ). When in Computer Mode, the Mixstream Pro Go's touch screen offers hands-on control over library navigation, song selection, FX control, and more. This incredible flexibility combined with the sweet freedom of being battery-powered opens up an entirely new world of location options for your DJ adventures.
FEATURES
Rechargeable battery for mixing on the go
Built-in Wi-Fi for access to streaming services: Amazon Music Unlimited, TIDAL, Beatport, Beatsource, SoundCloud Go+, and Dropbox
Engine DJ embedded operating system for laptop-free performances and cutting-edge features like embedded Sampler, Remote Library access, onboard song analysis, Touch FX, and more!
Built-in speakers with volume control for home use, practicing, and monitor applications
Engine Lighting embedded lighting control for Philips Hue, Nanoleaf, and DMX lighting
Computer Mode for use as a software controller for Serato DJ (in an upcoming release) and Virtual DJ
7" multi-gesture high-definition touchscreen
6" capacitive-touch scratch wheels with Smart Scratch feature for on-beat scratching
4 dual-layer performance pads on each deck
4 performance mode pads on each deck (Cue, Saved Loop, Auto Loop, Roll)
FX section with 4 effects and 2 toggle switches
Large Filter knob on each deck
Pitch Bend buttons and dedicated Pitch Slider
Selectable Pitch ranges of 4%, 8%, 10%, 20%, 50%, and 100%
Dedicated Sync, Cue/Stop, and Play/Pause buttons
3-band EQ on each deck
2 USB inputs
1 SD Card input
RCA Main outputs
1/4" microphone input
1/4" and 1/8" headphone output jacks
Dimensions: Width x Depth x Height: 566 x 284 x 74 mm
Weight: 3.7 kg