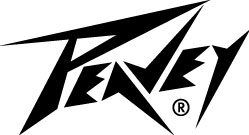 Instrument Amplifiers
Article number 7317732
Peavey Vypyr-X1 - Guitar Combo
VYPYR X - takes sound, tone and features further.
Peavey Vypyr-X1 - Guitar Combo
The VYPYR X models are packed with the Peavey's exclusive TransTube technology. This is a true analog distortion that not only sounds better, it also leaves the processing power of the to handle the effects 100%. It does not matter if you play bass, acoustic guitar or electric guitar the VYPYR's handles them all. Still they can also transform you electric guitar tone to an acoustic guitar or even a bass. Filled with amps and effects the VYPYR's got every tone you will need as well as a built in looper, but you do not have to worry how you shoud find all sounds and settings. The interface is very easy to handle and you will always have a good view of your settings. The optional Sanpera footswitch will give extended control of the looper.
Spec:
30 Watt RMS
8" Custom Voiced Speaker
TransTube Distortion
36 Onboard Amp Models including 6 Acoustic & 6 Bass Amp Models
12 Stompbox Effects with Dual Parameter Control
Universal Delay & Reverb
Built-In Looper (Sanpera Footswitch Optional)
Variable Instrument Input (Electric Guitar, Bass & Acoustic Guitar)
3.5mm Headphone Jack
3.5mm Aux-input For External Audio Sources
USB for Editing and Audio Streaming from an external Audio Source
Custom Semi-Open Back Cabinet Design for Enhanced Low End, Volume & Tone