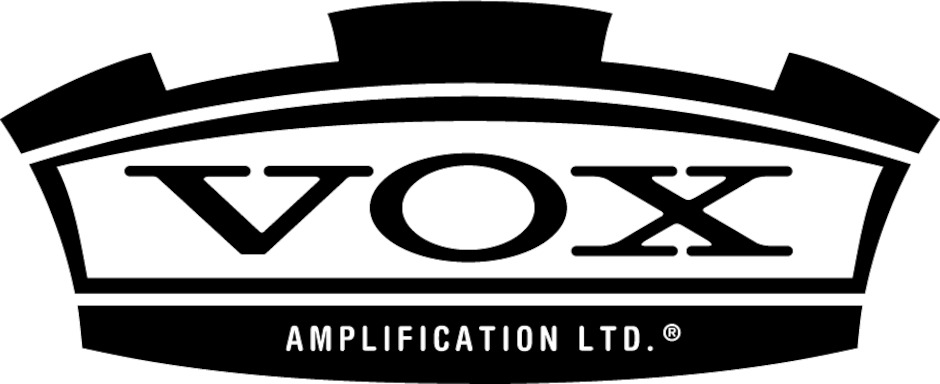 Modelling Amps
Article number 8042150
VOX Cambridge 50 Modeling and Nutube Guitar amplifier
VOX Cambridge50, a powerful and modern modelling guitar amp
The VOX Cambridge50 is an ambitious product that opens new possibilities in a modeling guitar amp. It uses Virtual Element Technology ("VET") modeling technology to deliver realistic and stage-ready sounds, Nutube to deliver the distinctive distortion, rapid response, and tonal change of a tube amp that cannot be entirely duplicated by digital technology, and an open-back cabinet equipped with a 12-inch speaker for crisp sound. The VOX Cambridge50 guitar amp is the ideal fusion of these three elements, and a powerful modeling amp.
With 50W output and versatile functionality, it's a great choice not only for live performance but also for at-home practicing or recording. The Cambridge50 offers enjoyable guitar playing in any setting.
VET modeling technology boasts the ultimate in sound quality, both in character and feel.
In addition to the legendary VOX sound, a diverse variety of high-gain and other models are provided, as well as a versatile line in.
Eight types of effects are built-in. Modulation and delay/reverb can be used simultaneously.
Open-back cabinet equipped with a crisp-sounding Celestion VX12 speaker.
Preamp circuit equipped with Nutube, the next-generation vacuum tube, delivering the sound and feel of a vacuum tube amp.
Packed with convenient functions including a tuner, AUX in, headphone/line out with cabinet simulator, preset mode, and manual mode.
Equipped with a USB audio interface function that allows the Nutube sound to be recorded directly to your PC.
"Toneroom" editor/librarian software is provided.
User programs can be expanded by using the separately sold VFS5 footswitch.
Eleven types of further refined amp model
Proprietary VET (Virtual Element Technology) allows an unprecedented degree of realism. In addition to the amp models, the original circuit itself has been reevaluated, carefully modeling the way in which the sound is effected by the wooden cabinet and the response of the 12-inch speaker. In addition to the classic AC30, this single unit gives you the sounds of a wide range of amps including well-known tube amps, modern high-gain amps, and rare boutique amps. LINE is also provided to support acoustic-electric guitars and keyboards, further expanding the useful scope of this unit.
Amp models: DELUXE CL, BOUTIQUE CL, BOUTIQUE OD, VOX AC30, VOX AC30TB, BRIT 1959, BRIT 800, BRIT VM, SL-OD, DOULBE REC, LINE
Eight effect types
There's a generous selection of the effect types that are indispensable for shaping your sound. Both modulation and delay/reverb can be used simultaneously, and each provides a choice of four types, giving you a total of eight effects. This offers total control for shaping your guitar sound. A tap button is also provided, so you can set the delay time and other parameters intuitively.
Effect types: MODULATION (CHORUS, FLANGER, ORG PHASE, TWIN TREM), DELAY/REVERB (A.DELAY, TAPE ECHO, SPRING, HALL)
Open-backed cabinet equipped with a Celestion VX12 speaker
The VOX Cambridge50 features a Celestion VX12 speaker that takes full advantage of the 50W output. The rear of the unit uses an open-backed structure, delivering the open and crisp sound that you expect from a 12-inch speaker.
Equipped with a Nutube
The VOX Cambridge50 features a Nutube, the new-generation vacuum tube. Using electro-luminescent technology with the same structure as a conventional vacuum tube, the Nutube has been featured in a variety of products from VOX and others. The distortion and sense of compression that you expect from a vacuum tube, and even the response and playing feel, perfectly capture the feeling of playing a vacuum tube. In addition to the light-weight design that was unobtainable by a conventional vacuum tube amp, the Nutube brings additional unique advantages such as being maintenance-free and cost-effective.
A full range of support functions
The VOX Cambridge50 is packed with functions to support the guitarist in every way. In addition to the built-in tuner, there's an AUX input that lets you listen to an external audio source while you jam along with it, a headphone/line output with cabinet simulator that's ideal for practicing at home or recording, a preset mode that lets you instantly recall stage-ready sounds, and a manual mode that applies the physical knob positions just like a conventional amp.
Equipped with a USB audio interface
The VOX Cambridge50 features USB audio interface functionality that lets you connect to your computer via USB and record the Nutube sound directly. In addition to letting you enjoy performing, this unit is perfect for integrating with your home recording setup.
Tone Room software delivers an even higher level of convenience
The Tone Room editor/librarian software supports the VOX Cambridge50. You can use it to access parameters that are not accessible from the unit itself, and store your settings in a library. In addition to Mac/Windows, iOS/Android are supported, allowing easy access via USB.
Add a foot switch for expanded functionality
The separately sold VFS5 footswitch lets you use your foot to change programs. When the footswitch is connected, program memories are expanded to eight types, providing perfect support for your on-stage performances.
JamVOX III modeling software bundled
With JamVOX III modeling software bundled, you can easily enjoy playing guitar on your PC. You can take advantage of the GXT function that lets you extract, emphasize, or remove a specific part from an existing song; you can also use the music player function to play back a loop from a song that you are learning or practicing, and even change its tempo. ASIO drivers are supported, so you can also record and play back via software other than JamVOX III, such as a DAW or guitar amp simulator.
See https://www.voxamps.com/jamvox for more information.
Specifications
Power Amplifier Output: Maximum approx. 50W RMS @4ohms
Amp models: 11 (10 + Line)
Effects: 8
Preset Programs: 11
User Programs: 2 (Using the VFS5 foot switch increases the number of user programs to 8)
Input/Output: INPUT jack, Headphones jack (Cabinet simulator is equipped), AUX IN jack, FOOT SW jack, USB (Type B) port
USB port: Type B (Audio, Tone Room)
Speaker: Celestion VX12 8" 4ohms
Valve: Nutube 6P1
Sampling Frequency: 44.1kHz
Power Supply: AC adapter (DC 19V)
Current Consumption: 3.42A
Dimensions (W x D x H): 452 mm x 240 mm x 410 mm/17.80" x 9.45" x 16.14"
Weight: 8.9 kg/19.62 lbs.
Included Items: AC adapter (DC 19V), JamVOX III download card
Accessories (sold separately): VOX VFS2 footswitch, VOX VFS5 footswitch